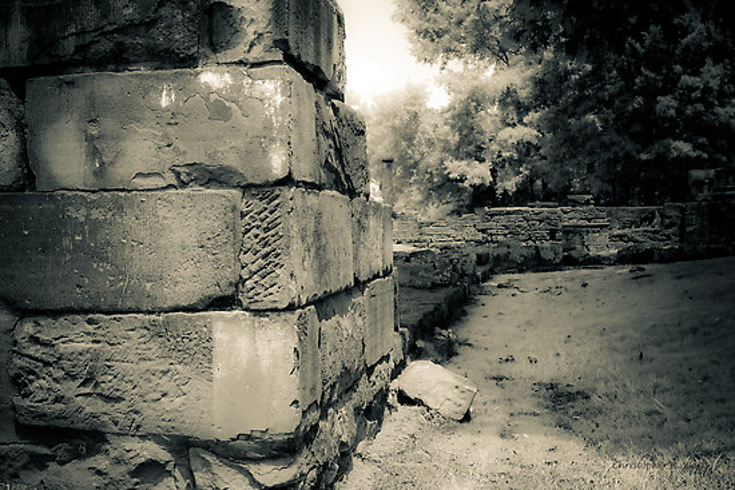 The stone laid in Zion ( Isa 28:16 ) is precious to the believer, but as the stone placed at the "head of the corner" (eis kephalen gonias), that is, exalted ( Psalm 118:22 ), he is a stone of offense and stumbling ( Isa 8:4 ) to those who refuse to believe.
The metaphor seems obvious: the cornerstone is either a source of blessing or judgment, depending on a person's attitude toward it.
The purpose of this ministry is to assist those who need encouragement, affirmation, and hope. This ministry will offer Christian counseling services while extending Christ's love to those who are hurting. It is our intention to reach out to our community with Christian wisdom, love, and understanding.
"My help comes from the Lord who made Heaven and earth." Psalm 121:1-2
Coping with life in these topsy-turvy days can be very stressful. Through the ministry of Cornerstone Christian Counseling, we want to be available to help you and support you through this time. We realize that individual, marriage, and family difficulties have not disappeared with the appearance of the COVID-19 virus. If you need support during these days, we would be happy to meet with you by way of ZOOM teleconferencing. If you would like to learn more about this means of counseling, you can contact Kathy Glover (270-881-2073) for more details. Please don't hesitate to call. We want to be available for you in your time of need.
D

o you have problems with…
Depression • Fear • Anger • Parenting
Anxiety • Abuse • Family • Marriage
We are here to help
The Cornerstone Christian Counseling Center is staffed by a Christian counselor(s) who is committed to clinical excellence. A biblical perspective is used as a foundation from which to address individual and family needs.
Hours Available
Counseling appointments available during the day and evenings.
Appointments
For referrals and appointments, or for more information, call 270.885.9496

Services Provided
• Assessment and Evaluation • Depression and Anxiety Counseling • Coping with Addictions • Premarital Counseling • Marriage Counseling • Family Counseling • Coping with Separation, Divorce • Handling Blended Family Issues • Stress and Career Management • Children and Adolescent Issues
Financial Considerations
Counseling fees are due and payable at the time of service. Fees are based on an established fee scale that takes into consideration a client's financial situation.
Location
Counseling Sessions will be held at the Christian County Baptist Association Building (rear of the building), located at 905 North Dr. Hopkinsville, KY 42240.
Confidentiality
All information will be secured by the Christian County Baptist Association, which operates under the strictest of client confidentiality laws. No Christian County Baptist Association personnel shall have access to any information related to a person who requests and obtains counseling through the Cornerstone Christian Counseling Center. It is understood that all employees of the Christian County Baptist Association shall be bound by the confidentiality laws that protect the rights of those who seek counseling.
When to Seek Help
When life is difficult, or when we are depressed, anxious, or troubled, we may need to talk to someone. Talking with a trained professional counselor who understands can open the door to hope and healing. Counseling is for those who need help, and are motivated to receive the help, and are willing to make the commitment necessary to promote the healing that will set you free for the life Christ intends you to have.
"Fear not, for I am with you, be not dismayed, for I am your God; I will strengthen you, I will help you, I will uphold you with my victorious right hand."
Isaiah 41:10
Our Counselor: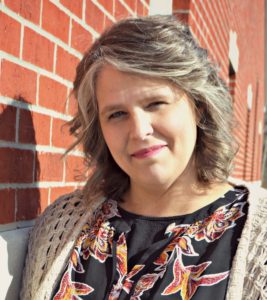 Mrs. Kathy Glover, Professional Counselor – ACA & AACC
Kathy Glover, LPC-MA, has recently completed her master's degree in professional counseling from Liberty University, the world's largest Christian University. Kathy is a member of the American Counseling Association (ACA), The American Association of Christian Counselors (AACC), a Certified Prepare/Enrich Facilitator for pre-marital and marital counseling, and a Certified Post-Abortion Counselor. Kathy and her husband, Adam, have been married for 23 years. He is the Pastor of Calvary Memorial Baptist Church, in Hopkinsville, KY. The two reside in Hopkinsville with their five children.